Increase your conversion and customer retention using behavioural segmentation tool
Using an automated segmentation model, Aqurate helps you maximize the potential of each customer, by creating personalized messaging and custom offerings.
Increase your CTR and conversions
Increase the number of orders per customer
30-day free trial included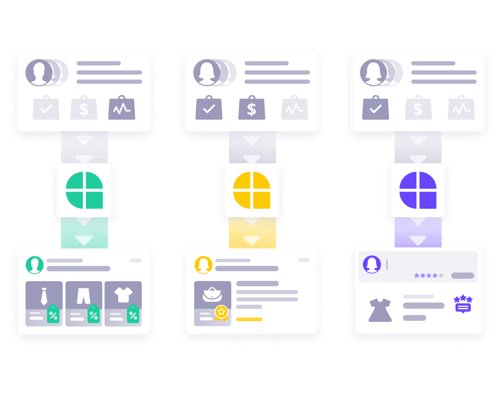 High-growth eCommerce players choose Aqurate
INCREASE YOUR CTR AND CONVERSIONS
Improve your customer retention with effectively segmented emails and ads
Some customers are just getting to know your brand, while others are long-time champions.
Sending the same newsletters and offering the same discounts to everyone is not going to cut it.
Personalize your emails and ads to increase your CTR and conversions.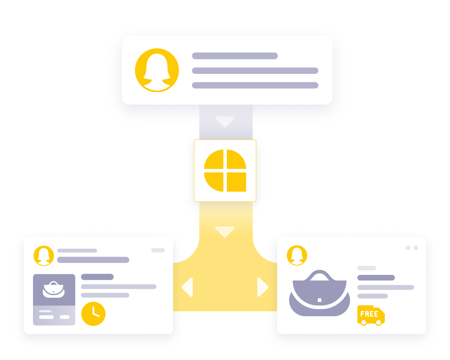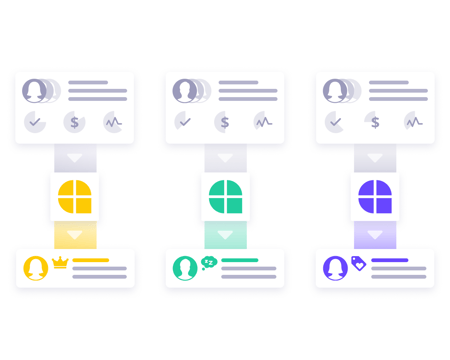 INCREASE CUSTOMER RETENTION
Send personalized marketing messages
Using the Value-Engagement Model, Aqurate automatically analyzes and segments customers, placing them in 7 natural categories, such as "True Champions", "Spenders At Risk", or "Silent Quitters".
This helps you send differentiated marketing messages (via email, sms, and ads) to your customers, thus increasing the CTR and average number of orders per customer.
PERSONALIZE ACROSS CHANNELS
Easily target your segments through various channels

Easily target your segments by downloading lists that can be used on paid ads platforms or SMS, or connect your email sender platform using one of our native email tool integrations.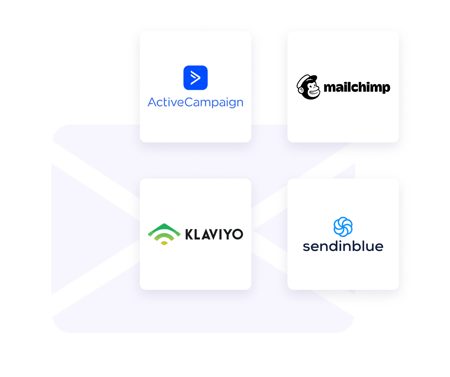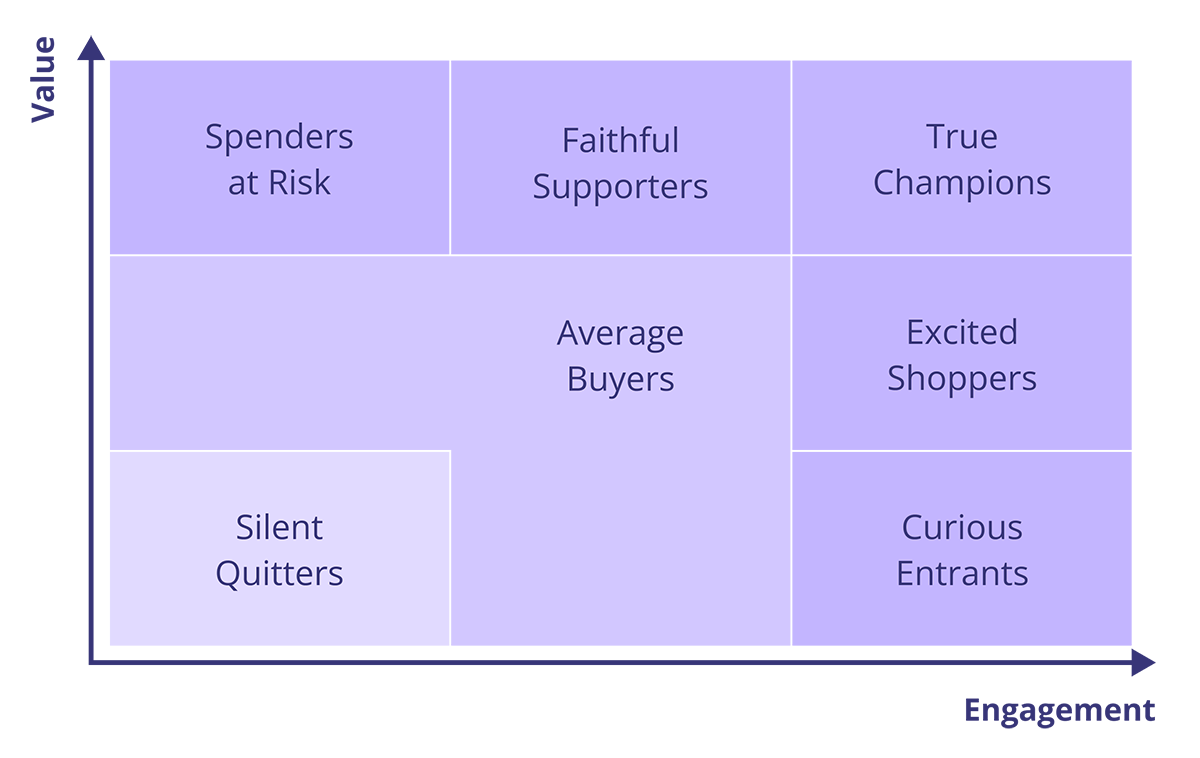 EASY-TO-USE SEGMENTATION MODEL
Our Value-Engagement segmentation model

The Value-Engagement Model provides an intuitive way to segment your customer base. Depending on how valuable they are to you and how engaged they are, the model classifies your customers into one of 7 natural segments.
The Value axis represents the amount of money a customer has spent on your website over the last 12 months of their lifetime as a customer.

The Engagement axis represents how involved a customer is with your business. The more recent the latest order or website visit (still in alpha) of a customer is, the higher the engagement value is.
Automatically categorize your customers, by analyzing vast amounts of data
Increase Customer Lifetime Value and decrease Churn
Focus on important customers that give you higher ROI
Want to explore Aqurate right now?
Free for 30 days. No credit card required.
HAPPY CUSTOMERS
Trusted by some of the fastest growing
retailers and eCommerce players in Europe
Aqurate Personalize helped us achieve a 13% increase in our net revenue, owed to displaying the right product recommendations to each website visitor. Thus, online shoppers were presented with an online experience tailored to their tastes, which led them to spend more.
We were pleased to see a 25% increase in our conversion rate, owed to a smart investment in Aqurate's product recommendation engine. This way we invested in a long-term profit-generating tool and did not have to go beyond the allocated marketing budget to generate higher sales.
With so much of our focus going into day-to-day operations, being able to understand our performance along the customer journey provides a breath of fresh air.
RESOURCES
Resources & Reports.
No fluff and sales pitches.
CASE STUDY
How BabyNeeds increased net revenue by 13% using personalized product recommendations
BabyNeeds decided to stay ahead of competitors by implementing AI-driven personalization tools. The company's objective was to increase sales by raising the AOV (Average Order Value), without having to further invest in marketing efforts.
Read the Case Study
Product Pages that Convert
Download our latest eBook for eCommerce shops!