AI-driven personalization tools to boost your eCommerce shop
Connect your shop with Aqurate and get the most out of each website visitor. Boost your conversions, AOV, and customer retention through personalized product recommendations and behavioral segmentation.
Advanced AI product recommendations engine
Easy-to-use behavioral segmentation tool
Try it free for 30 days and see the results
High-growth eCommerce players choose Aqurate
AI-driven personalization tools are now a must-have.
Generate up to 23% higher revenue with Aqurate.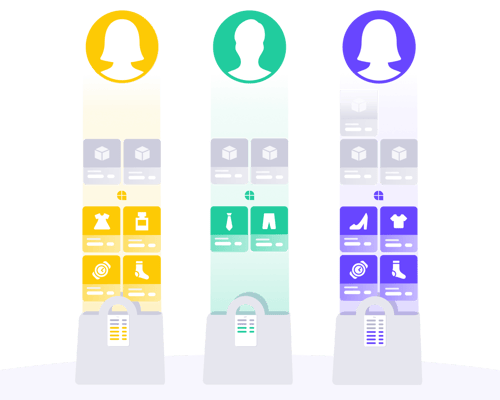 BOOST YOUR CONVERSIONS & AOV
AI-driven personalized product recommendations
Aqurate Personalize helps eCommerce shops increase the conversion rate and average order value, by offering their visitors a personalized online shopping experience.
Using AI-driven technology, Aqurate delivers highly targeted product recommendations to each customer, based on their previous interactions with the shop.
Cross-sell and similar product recommendations can be displayed on the website (product detail page, cart, homepage), app, or sent by email.
With Aqurate Personalize online shops can benefit from an increase of up to 23% in revenue, with results that are independently verified through rigorous A/B testing.
IMPROVE CUSTOMER RETENTION
Automated behavioral segmentation
Not all your customers are the same. Some are just getting to know your brand, while others are true champions. So, why use the same messaging and actions for all?
Behavioral segmentation helps you understand your customers and automatically categorize them by analyzing vast amounts of data.
Using Aqurate's automated Value-Engagement behavioral segmentation, you can personalize your marketing messages, discounts, and offers through segmented emails and ads.
This way you can focus on important customer segments that are likely to give you a higher return on investment.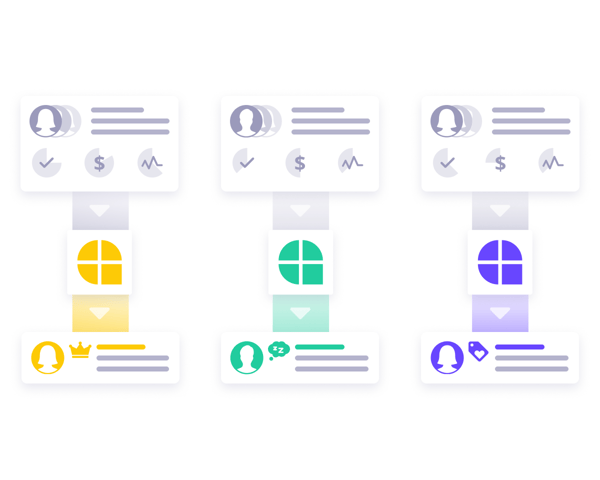 Increase conversion rates and AOV
with AI-driven personalization.
Lower your customer acquisition costs
by increasing the conversion rate.
Need to be more efficient?
Save time and money using highly
automated personalization tools.
Ready to increase your revenue?
Free for 30 days. No credit card required.
HAPPY CUSTOMERS
Trusted by some of the fastest growing
retailers and eCommerce players in Europe
Aqurate Personalize helped us achieve a 13% increase in our net revenue, owed to displaying the right product recommendations to each website visitor. Thus, online shoppers were presented with an online experience tailored to their tastes, which led them to spend more.
We were pleased to see a 25% increase in our conversion rate, owed to a smart investment in Aqurate's product recommendation engine. This way we invested in a long-term profit-generating tool and did not have to go beyond the allocated marketing budget to generate higher sales.
With so much of our focus going into day-to-day operations, being able to understand our performance along the customer journey provides a breath of fresh air.
RESOURCES
Resources & Reports.
No fluff and sales pitches.
CASE STUDY
How BabyNeeds increased net revenue by 13% using personalized product recommendations
BabyNeeds decided to stay ahead of competitors by implementing AI-driven personalization tools. The company's objective was to increase sales by raising the AOV (Average Order Value), without having to further invest in marketing efforts.
Read the Case Study
Product Pages that Convert
Download our latest eBook for eCommerce shops!