In this article, you'll discover how to connect your Magento 2.x shop to Aqurate in 9 easy steps.
Expected duration: 5 minutes ⏳
Technical complexity: medium
📌 Prerequisites
1. An Aqurate account (get it at aqurate.ai)
2. A Magento 2.x account with Admin access level.
Connecting your Magento shop with Aqurate starts by creating an integration in your Magento shop admin panel. After activating the Aqurate integration, you will be redirected to a page where you can log in.

Don't worry - this is extremely easy as it mostly requires you to copy-paste three strings.
Step 1
Log into your Magento 2.x admin panel.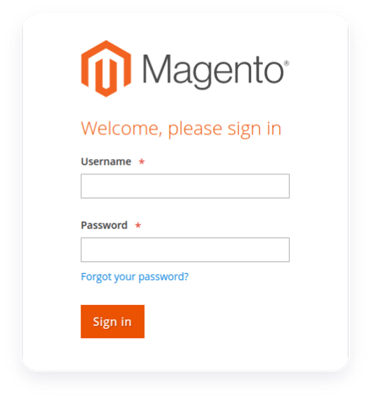 ⚠️ Running Magento 2.4.4 and up?
Before moving on to Step 2, please go to Stores → Configuration → Services → Oauth and select Yes for "Allow OAuth Access Tokens to be used as standalone Bearer tokens". Then click on Save Config.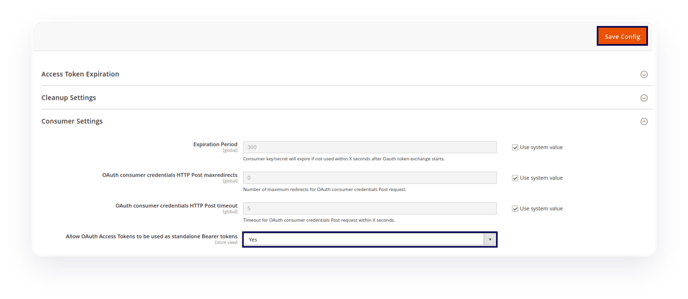 Step 2
Go to System → Integrations.
Step 3
Click on Add New Integration.

Step 4
Under Integration Info, define the Name, Callback URL, and Login URL, and confirm your password.
👉 Use these values:
Name: aqurate

Callback URL: https://api.aqurate.ai/v1/integrations/magento_2_callback

Identity link URL: https://app.aqurate.ai/login

Step 5
Under API, define the scope.
👉 Check these checkmarks:
✅ Sales > Operations > Orders > Actions > View
✅ Catalog > Inventory > Products
✅ Catalog > Inventory > Categories
✅ Customers > All Customers > Actions
Step 6
Save the integration.

Step 7
Click on Activate on the new Aqurate integration.

Step 8
Click on Allow.

Step 9
In the pop-up window you see, log in with your Aqurate credentials.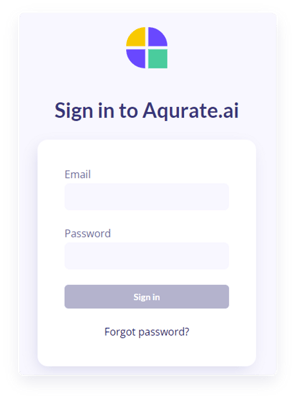 Step 10
You're done! Please note that it might take up to 24 hours to see your data in Aqurate.
Next steps:
Aqurate Personalize in Magento2
Questions about permissions or getting started? We're excited to help: support@aqurate.ai